Over $100,000,000 in client results using the SETANDSELL
methodology that our students are trained and certified in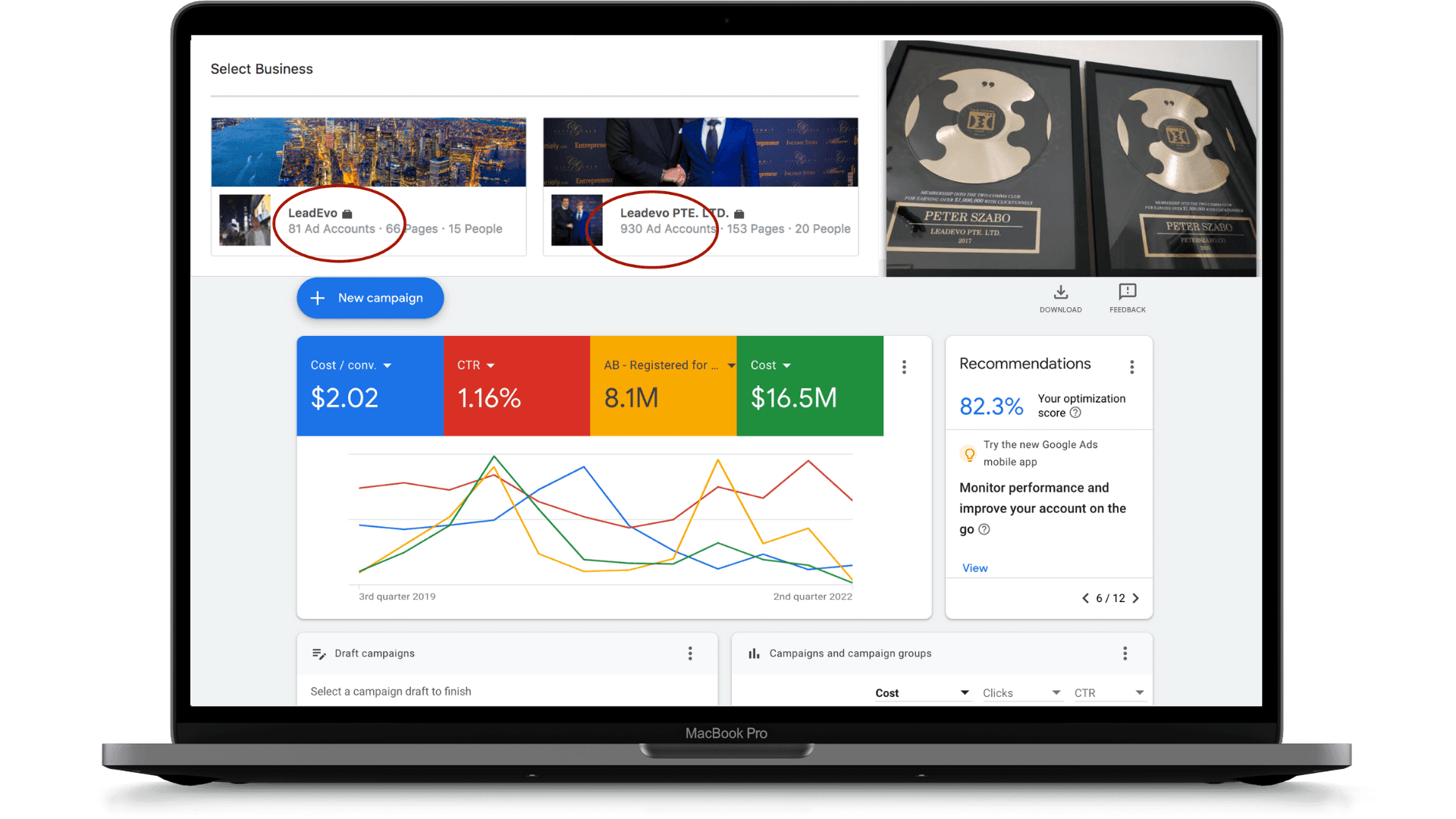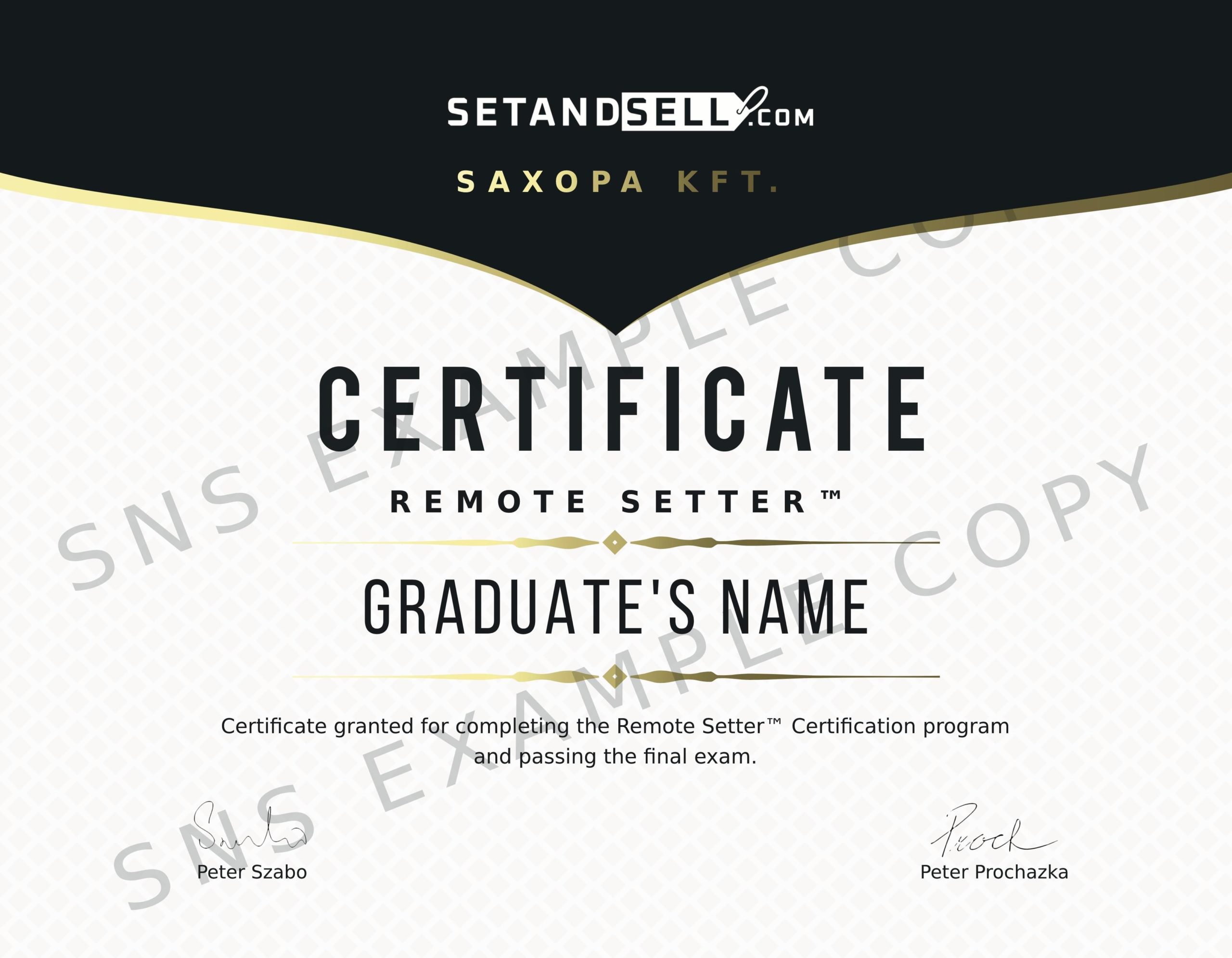 To verify the validity of a candidate's certificate, please send us an email to
[email protected]
. We will get back within 72 hours confirming the certificate's good standing & a reference for our student.
Recruit A+ Player Setters
What differentiates us from the other "gurus"
We didn't just buy our first business course a month ago and decided to call ourselves business experts, even though that seems to be the common thing to do nowadays, haha. Nor have we started a year, two or three ago. Instead, Szabo stumbled into business & the world of self help (think Tony Robbins) at the ripe age of 11 (2009) and opened his agency later in 2015. By 19, he was self-made millionaire and since then we've had the privilege of working with over thousands of high ticket clients & helping them generate over $100M in sales next to building two of our own 7-figure ventures.
Here's just a small fraction of our agency clients' results.
DISCLAIMER: RESULTS VARY. Clients are never compensated for their testimonials. Results vary based on work ethic, background and many other variables, therefore we do not promise any particular outcomes.
$1.3M into $2.6M - Course Business​
$30k In 7 Days - Internet Marketing​
$15K Into $115K - Coaching Business​
+$470K Spent On YouTube Ads At +3X ROI - Course Business​
$80k Purchases on $42k Ad Spend - Ecommerce​
$1,500/days @ 3-5X ROAS - SaaS
$4K in 1.5 week - Real Estate​
$4K in 1.5 week - Real Estate​
$200k Per Month - Fitness Business Coach​
Now At 6 Figures/Month - E-com Coach
Multi 7-Figure Biz Owner - Agency, Agency Coaching & SaaS
7-Figure Solar Coaching Biz
"Peter has helped me triple the results in my business"
Boz Johnson, Solar Entrepreneur